London Technology Leaders Summit
Key takeaways from Pluralsight's London Technology Summit. Read what challenges are facing technology leaders, and how they are approaching the skills shortage.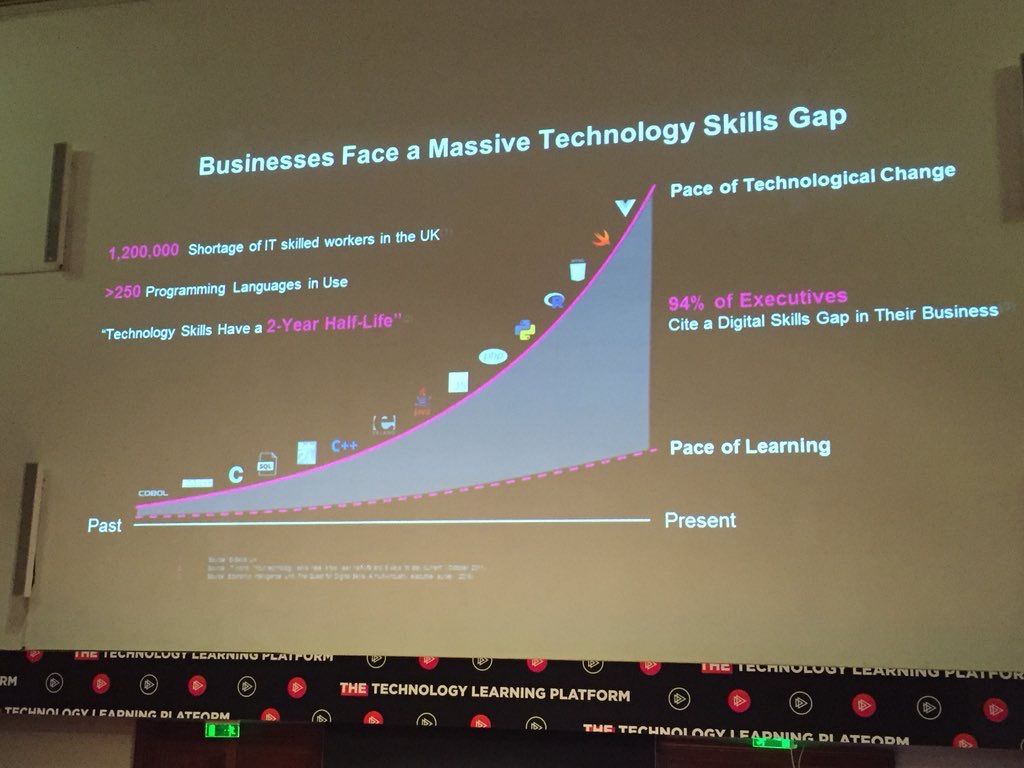 Are we really planning skills development?
June was a busy month for infosec conferences, you can find my write up on Infosec Europe here.
On June 13th I spoke at Pluralsight's London Technology Leaders Summit. What a fantastic venue for this summit – the Royal Institution which is steeped in history of research and invention over the years. As you walk the hallways you can get the sense of a place knowledge has been shared and discoveries presented in times gone past. Spending a day with leaders discussing how IT skills are the competitive advantage of the future was truly enlightening. Some of the statistics that were presented around future skills, skills shortages and what future employment might look like are eye-opening. I wonder do organizations actually stop and consider this in their commercial planning.
Did you know that 65% of job roles that the children entering primary school today will take up have not yet been created – these will be new types of work. The skills for these jobs are yet to be determined. A few clear messages came from the summit:
Skills are the competitive force for growth in all organizations
Skills shortages in key IT and infosec areas will continue as long until we improve our approach to skills development.
Organizations that approach their skills development in a planned and goal driven way will achieve more success.
During the day we heard from Sheree Atcheson who set out to make it interesting for girls and women to code. Sheree is the CEO of WomenWhoCode and works to increase diversity and improve the awareness of software development within girls in schools and encourages those who may not have thought of a career in tech to realise the contribution they can make. This initiative will surely help improve the gender balance in our sector, and that is certainly to be welcomed.
Next up there was a panel discussion with a number of speakers from large organisation such as Jonathan Blakesley from BT, Rachel Murphy from Diferent Group, Simon Claydon from Axa UK, and myself.
The discussion was chaired by Brandon Peay, SVP of Business Strategy & Operations at Pluralsight. It was really interesting to hear stories and experiences 'from the trenches'. The was so much good discussion it is difficult to summarise it without doing an injustice to the depth of experience from the pane, but if I was to distil it into a few bullet points this is what we discussed:
Attracting people with key skills is proving very difficult.
Transformations are still a big part of large organizations IT activities, skills are needed to help that transformation succeed.
The technology strategy is the business strategy, every business is becoming a technology business.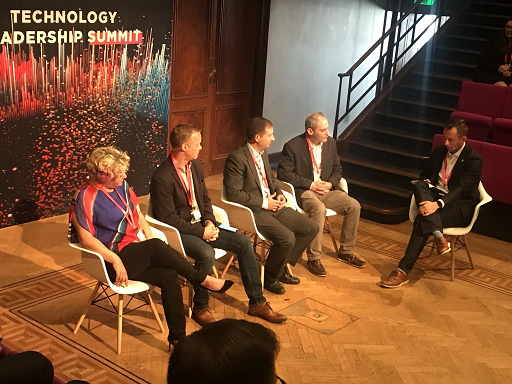 I spoke about the imbalance that currently exists in the market.
On one side we have a surplus, a surplus of technologies, surplus of projects, surplus of markets, surplus of features demanded by users, and to a large degree a surplus of opportunity to capitalise on.
The imbalance comes from where we have a deficit of skills and talent to deliver on the opportunities, a deficit of time – everyone wants everything yesterday, and more than ever a deficit of true deep understanding of technology in some areas. Today developers are more likely to utilise code from stack overflow or elsewhere following a Google search, instead of creating things from scratch. I am a big fan of frameworks, and the benefit they bring, but I get the sense that a lot of the pressure to deliver quickly comes at the cost of a lack of depth of understanding in many areas.
The summit wrapped up with a keynote from Pluralsight CEO, Aaron Skonnard. I'm a Pluralsight author and thought I knew all about the Pluralsight platform – I was wrong, there is so much to the platform than what I wasn't aware of. A major focus for Pluralsight goes so far beyond just ensuring great timely learning content. There has been so much thought invested in understanding how to measure skills, how to make it easier to develop skills and how to make that process a central part of your competitive advantage.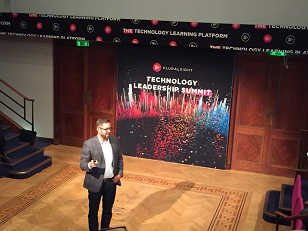 Skill IQ which is a methodology Pluralsight has developed for quickly measuring the skills you have in a certain area is great for an individual to demonstrate their competencies – this is how I always thought of it. However expand this out to a team or an entire workforce. It really is amazing how much control it provides in terms of developing the skills a company needs to become and remain a technology company – which every company is today.
If you haven't considered this part of the Pluralsight platform I encourage you to check it out.
And of course why you are there please check out some of my courses on information security.